Hello Icinga-Communitiy,
After I upgraded to the newest IcingaWeb2 version, everything looked fine.
Then I realized that the director module throwed an error.
It is not possible to go any further than this - it doesnt matter wich path I try to use (Hosts, Services etc.)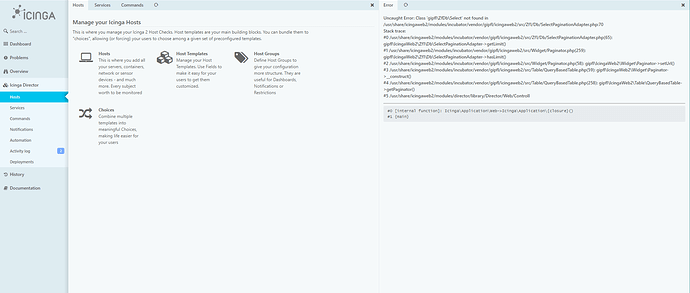 Here are some relevant Informations:
Ubuntu 20.04.5
Icinga 2.13.5-1
Incubator 0.18
Director 1.10.0
MariaDB
Do you know how to fix this error?
Thanks and warm greetings