Good morning,
I want to make a dependency between my satellite and two WAN connections.
My setup: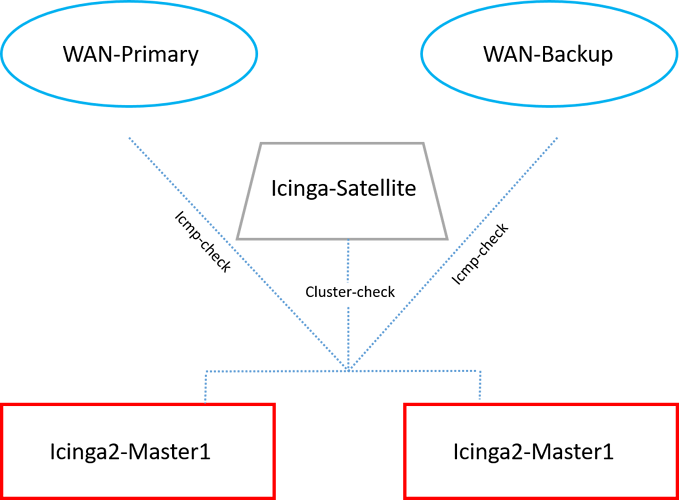 The active Master checks the cluster (satellite reachable) and the two WAN connections.
My target is to built a depedency to disable check and notification for the cluster, if only both wan connections lost.