Describe the bug
Service check reschedule is not working. It does nothing.
To Reproduce
Provide a link to a live example, or an unambiguous set of steps to reproduce this issue. Include configuration, logs, etc. to reproduce, if relevant.
Select a service
Click on "Reschedule" button and set next execution
Check if "Next check" time changed
Expected behavior
Expectation is to be executed when scheduled but nothing changes.
Screenshots
Check next check time: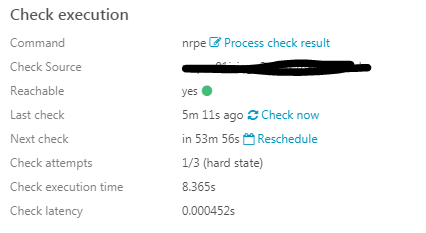 Reschedule, in this example 2 hours later:


Check next check time: