Hi all,
a colleague of mine, which is in vacation until September, did some changes in our sandbox and I can't get rid of that. The error:

In case the picture isn't readable: It complains an error in file "[stage]/zones.d/dev_master/scheduled_downtimes.conf".
The landscape consists of 2 Icinga servers. The mentioned file cannot be found on the satellite at all, but on the master in the stage directory. It does not exist in /etc/icinga*. So I stopped both Icinga instances, removed /var/lib/icinga2/api/* and restarted both instances. A "icinga2 daemon -C" doesn't show any errors, but whenever I try to deploy the config, the file is regenerated in a new stage folder and the deployment fails again.
So I expected this configuration to exist inside the director only, but the only thing I could find there is:


But there is none: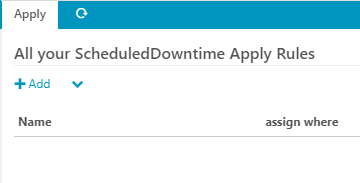 So where can I find that file/configuration, so I can delete it? Or in other words, where is the source, those stage file is build from each time I run a deployment?
Thanks a lot.
Regards,
Dirk
Give as much information as you can, e.g.
Director version (System - About): 1.7.2
Icinga Web 2 version and modules (System - About): 2.7.3
Icinga 2 version (icinga2 --version): 2.13.1-1
Operating System and version: RHEL 7.6
Webserver, PHP versions: 2.4.6-89; 7.1.30