Hello all,
I am currently trying to set up a check which checks all my automatic services on a Windows host.
Unfortunately I am not able to configure it like i want it…
For the service i use the Icinga Director and the command nscp-local-service.

I only want to see wether service like Remote Registry (state = auto) are stopped.
Additonally i need to be able to exclude services
This is my current result.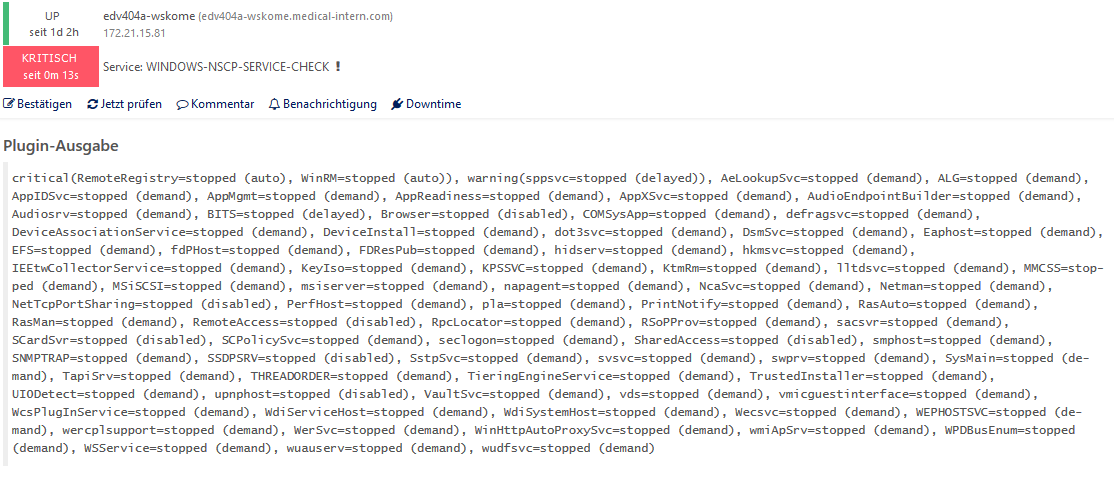 Thank you very much in advance for your help.
Best regards
Pascal