Hello There
Our current setup is as follows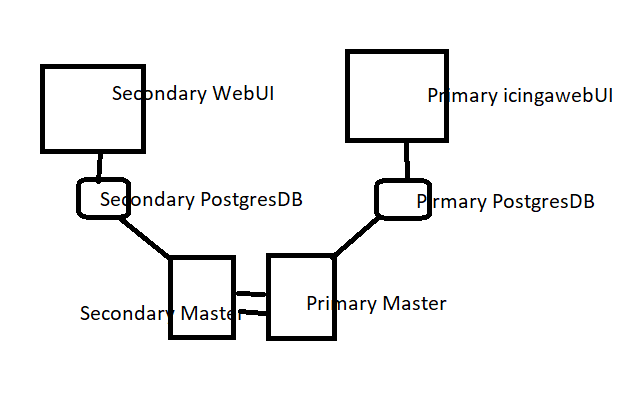 So we already have 2 masters each connected to their respective DBs and in turn connected to their respective icingaweb.
We would like to have a third completely separate icingaweb for latest reporting module. I do not want to disturb the existing setup or installation as this is too critical for the customer right now.
is there a way i can just install a third DB and a third icingaweb Server and somehow make the secondary master sync data with that DB too using the ido?
Any guidance steps / rought architecture diagram / configuration will be very helpful