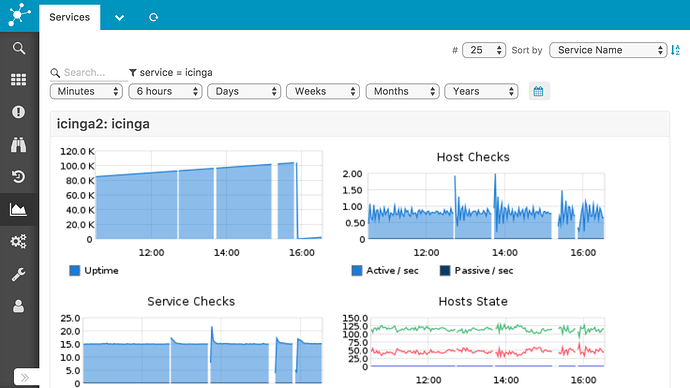 About
The Graphite Module adds the ability to watch the acquired performance data from different check plugins which are processed and visualised by graphite/carbon.
---
Installation
How to install the module can be found here
How to configure the Module can be found here
How to Setup and Configure Graphite/Carbon can also be found here
---
To Do's
We would also like how you the community set up and configured your graphite module. So please be so kind and share your guides and how to's with us in

written or

visual form.