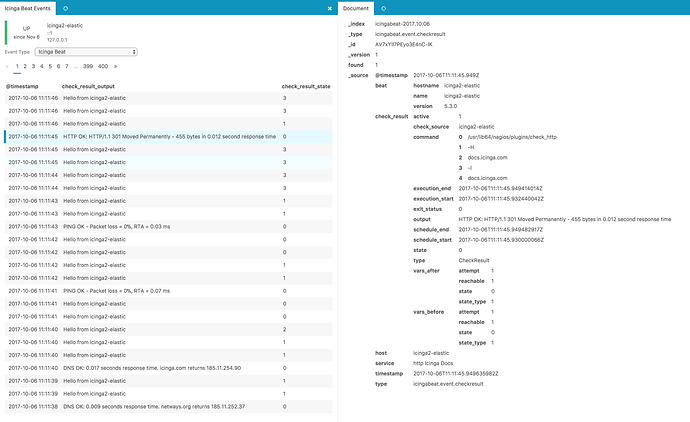 About
This Module for Icinga Web 2 integrates your Elastic stack into Icinga Web 2. Based on [Elasticsearch] instances and event types you configure, the module allows you to display data collected by Beats , Logstash and any other source. After you've installed and configured the module, you can browse events via the host action.
---
Installation
The Module can be found here
How to install the module can be found here
---
Additional Info
Documentation on how to configure the module can be found here
---
To Do's
We would appreciate if the community would share their experience with this module in

written or visual

form as an screencast.
Best Practice
As reported from User TomaszSz for Windows Machines with german Desktop/LogSettings
(computer_name={host.name}&log_name=Application)&(level=Fehler|level=Warnung)
for application logs (level error & warning - german systems)

and

(computer_name={host.name}&log_name=System)&(level=Fehler|level=Warnung)
for system logs