Hi Team,
Its observed that polling of the devices are not happening continuously in the environment. I am getting last check value as few days before, even my polling interval is set to 5 mins. Attaching the snap for your references. I could see that the issue is not only for this device, but other devices as well. Clock like symbol is coming for such hosts.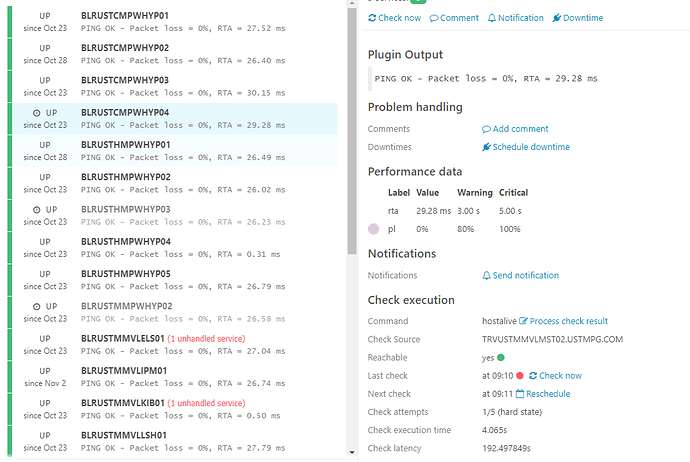 I am attaching the zones.conf as well as the icinga logs from master and satellite servers.
Any help would be highly appreciable to solve the polling issue.
Regards
Rajiv
logs.zip (192.2 KB)