Hi all,
we are currently experimenting with sending FlappingStart and FlappingEnd notifications.
I have configured notifications for hosts and some services.
The hosts are monitored via check_icmp, as are the services.
Over the night we got bombarded with emails, though there are no state changes visible in the history of the hosts: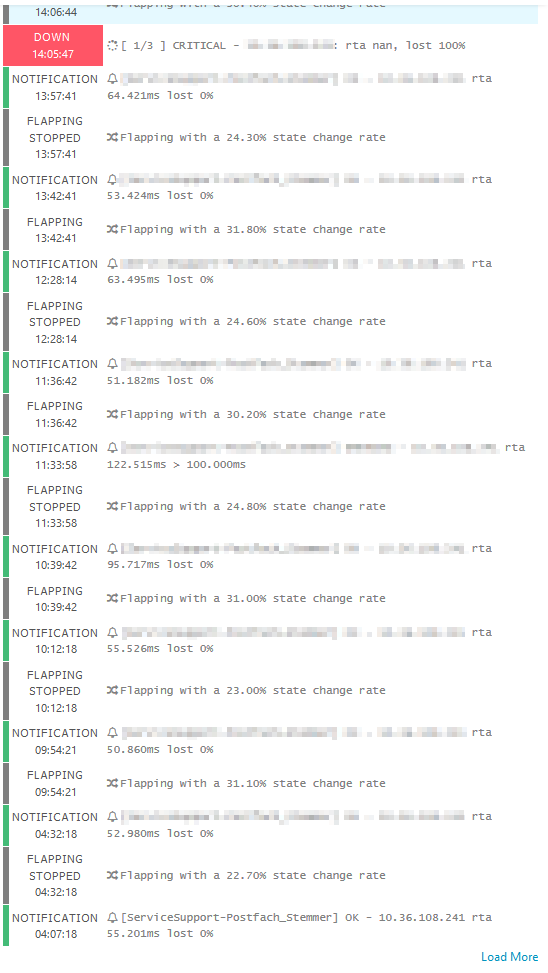 My suspicion (hence the title):
Does the flapping mechanism recognize the WARNING state the check_icmp when the warning threshold for PL or RTA is surpassed, though there is no "real" state change on the host?
That would be fixed easily by just raising the warning threshold to the critical threshold.
Thanks and best regards