Hi,
I have a question how icingaweb2 handle the creation of downtimes if the option "all services" is also checked.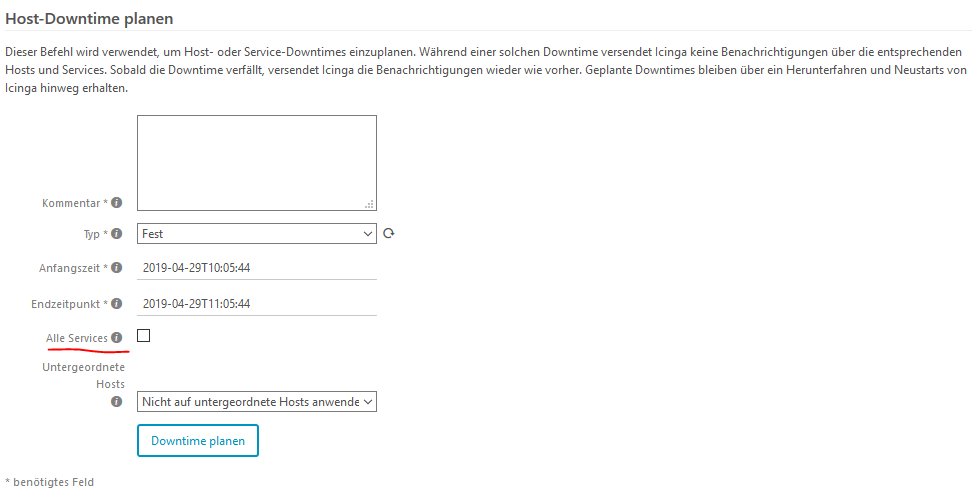 The background is following:
We handle internal maintenance work through a CMDB. That means everybody register there planned work there. From here I import this with a perl script through the Icinga-API. This is the Sub routine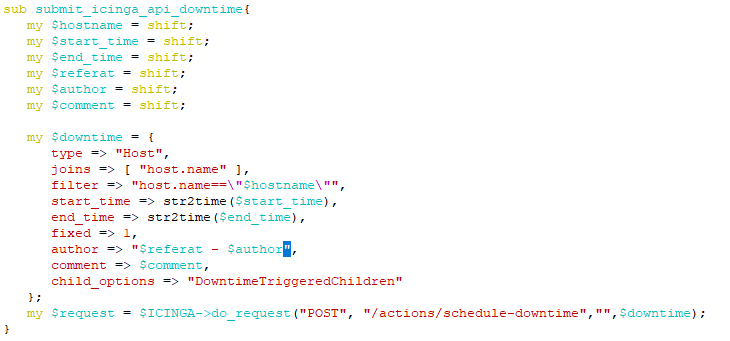 Last time a colleague planned also a maintenance and the downtime was correctly imported and the downtime started correctly for the host. But the services was critical without downtime.
Here is the difference to icingaweb2. When somebody is planning a downtime via icingaweb2 and check the option "all Service" the downtime is also triggered to the Service.
So how icingaweb2 handle this? I didn't find the correct source on github.
At the end this means to me:
I change my script in the way like icingaweb2 creates downtimes, so I have to know how it workes there.
I create a Feature-request on GitHub to have also a parameter for the icinga2-API.
Thank you
cheers