I've got the following question regarding user management in icinga director.
When i create a user from a user template, i don't get the option to inherit the transition types from the template, is this intended behavior or am i missing something?
My Template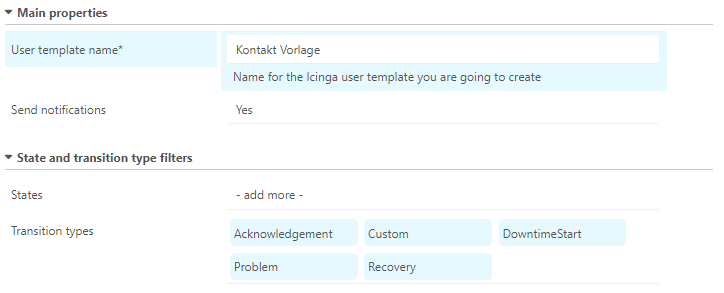 adding a new user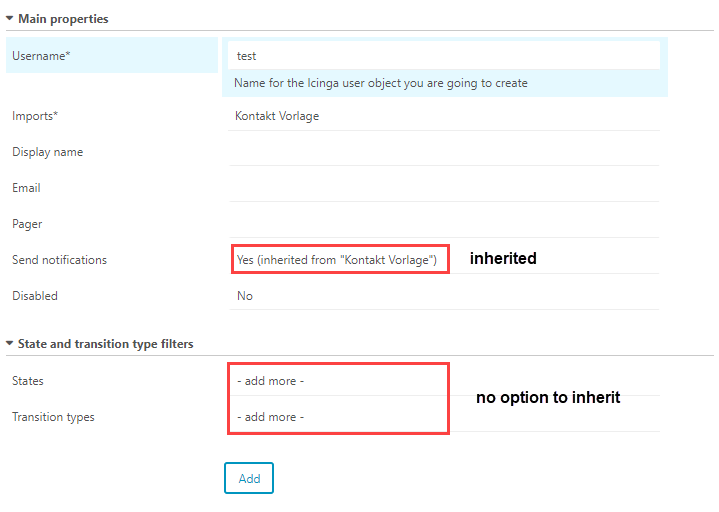 Thank you in advance.