Hello,
I got a problem with my command output:


It return "Icinga 2 has been running for 10 minutes and 5 seconds. Version: r2.10.3-1" but it's didn't supposed to return this.
I used a script located in "/usr/lib/nagios/plugins/check-docker.sh" and i configured it like this: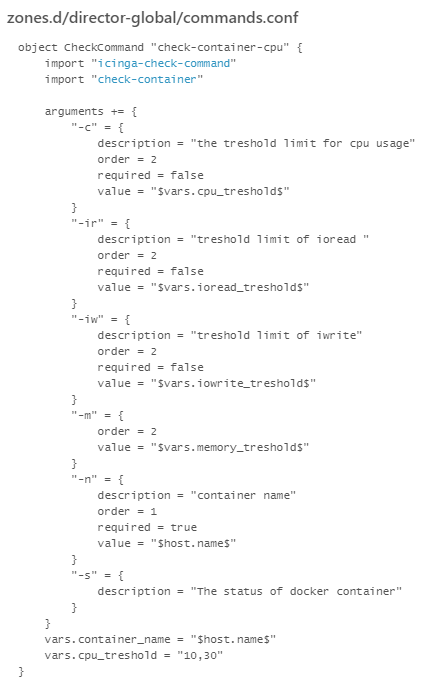 and a template command:


thanks for reply !