Hi,
i want to add hosts, zones and endpoints automated through the director api.
Adding new hosts works. For that I use the following code in Ansible: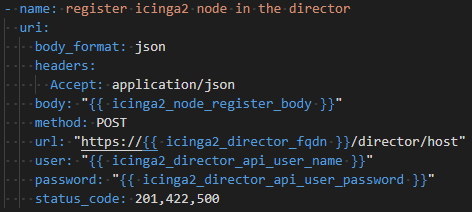 As I already read, not all API endpoints are documented. (https://github.com/Icinga/icingaweb2-module-director/issues/1082) That's why I tried with a GET request to find out how the body has to be constructed. After this output: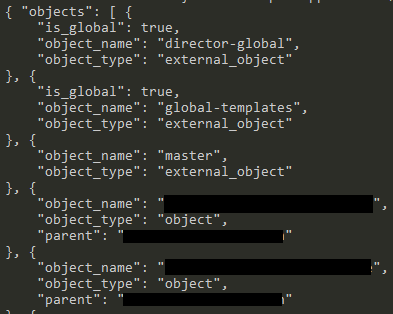 did I build my GET request like this: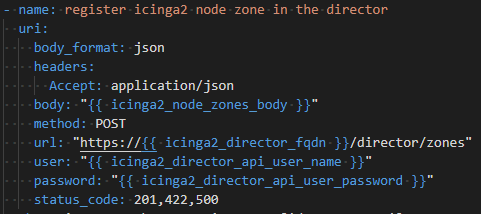 Now I get the same output as with the GET request, but the zone is not created.
My question, is it possible to create zones and endpoints using the director API? And if so, what is the API endpoint like?